Our Mission
Our Goals
Our mission focuses on three important facets:
Providing Quality
We provide the highest quality jewelry originating from pure sources and harvested using socially responsible practices.
Fostering Change
We provide education about the social and environmental issues affecting the jewelry industry and identifies ways to help.
Promoting Growth
We support underdeveloped communities ravaged by the jewelry industry by donating a share of our profits.
Our Values
We believe that luxury goods need not come at great human or environmental cost.
Awareness
Aware consumers make informed choices. We work with nonprofit agencies to provide comprehensive and objective information about our industry. We believe that through their purchases, our customers will drive the future of the jewelry industry.
Community
Lorem Ipsum is simply dummy text of the printing and typesetting industry. Lorem Ipsum has been the industry's standard dummy text ever since the 1500s, when an unknown printer took a galley of type and scrambled it to make a type specimen book. It has survived not only five centuries,
Respect
Lorem Ipsum is simply dummy text of the printing and typesetting industry. Lorem Ipsum has been the industry's standard dummy text ever since the 1500s, when an unknown printer took a galley of type and scrambled it to make a type specimen book. It has survived not only five centuries,

Lorem Ipsum is simply dummy text of the printing and typesetting industry. Lorem Ipsum has been the industry's standard dummy text ever since the 1500s, when an unknown printer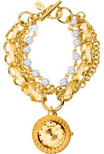 Explore Our Diamonds
Warning
: require(includes/template_bottom.php.) [
function.require
]: failed to open stream: No such file or directory in
/home4/anantcho/public_html/our_mission.php
on line
66
Warning
: require(includes/template_bottom.php.) [
function.require
]: failed to open stream: No such file or directory in
/home4/anantcho/public_html/our_mission.php
on line
66
Warning
: require(includes/template_bottom.php.) [
function.require
]: failed to open stream: No such file or directory in
/home4/anantcho/public_html/our_mission.php
on line
66
Fatal error
: require() [
function.require
]: Failed opening required 'includes/template_bottom.php.' (include_path='.:/opt/php52/lib/php') in
/home4/anantcho/public_html/our_mission.php
on line
66